Kaplan Inc. - Helping Individuals Achieve Their Educational Goals
At Kaplan, we help people like you transform their lives through education.
We serve students of all ages, from first-graders learning to read to professionals seeking postgraduate training. We are your partner in lifelong learning and are committed to helping you achieve your goals.
We're redefining the future of education.
Once a small test prep company, Kaplan has pioneered new territory in online higher education, K12 services and professional training with innovation and imagination. Through new technologies and a personalized approach to learning, we are opening doors to educational opportunities and inspiring people to strive for their personal best.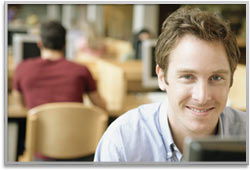 We've grown without losing sight of our mission.
Throughout our 75-year history, we have helped students unlock their talent by providing student-centered, outcomes-driven educational programs that help individuals reach their goals. We succeed when our students succeed.
Our company structure

Kaplan's operations are organized into three segments:

Kaplan Higher Education
Kaplan Higher Education's U.S. operations include nearly 70 campuses in 20+ states, as well as Kaplan University's online offerings including Concord Law School. Our programs prepare students for employment in fields such as healthcare, business, legal and paralegal services, information technology, criminal justice and design. Kaplan offers students career-oriented master's, bachelor's, and associate's degrees, as well as certificates and diplomas. Schools in the U.S. are separately accredited by one of several national or regional accrediting agencies approved by the U.S. Department of Education.

Kaplan Test Prep
Kaplan is the world leader in test preparation and has served millions of students since its founding 75 years ago. Kaplan offers preparation for more than 90 standardized tests for college and graduate school admissions and English-language proficiency, as well as academic tutoring and pre-college test prep for students in their K through 12 years. In addition, Kaplan Test Prep offers programs to prepare professionals for a variety of licensing and advanced designation exams as well as continuing education in various fields.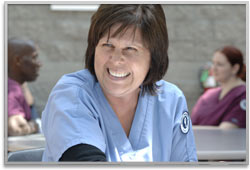 Kaplan International
Kaplan's international programs, including English language and university pathway offerings, higher education, test preparation and professional training, are designed to help students achieve specific educational goals and provide career qualifications that enable them to compete effectively in a global marketplace. Kaplan International is comprised of two units: Kaplan Europe and Kaplan Asia Pacific.

Our leadership in key verticals
Kaplan offers a range of programs to help students enter or advance careers in a number of core industries, including healthcare, nursing, financial services and legal. Our breadth of offerings and depth of expertise in these verticals help students obtain the skills they need to achieve sought-after qualifications. Learn more about our career-long training in these key areas:

Healthcare
Nursing
Financial Services
Legal

Fast facts about Kaplan

Nearly 400 locations in more than 30 countries
More than one million students each year
24,000+ employees worldwide
Largest division of our parent company, The Washington Post Company
http://www.kaplan.com/